More than a breakfast
Reggeli is a communal area with a gastronomic and cultural experience. Our goal is to promote sustainability and social sensitization. Let's live in harmony with nature again!
Offers
Current favorites 1850 Ft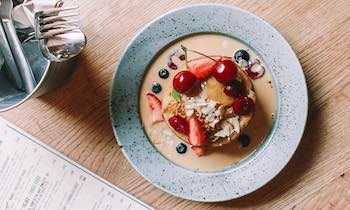 American pancakes
The revamped version of our American pancakes is made in the spirit of seasonal fruits so much that we could take pictures practically and every day it would show us a new face. 🥞🍒
450 Ft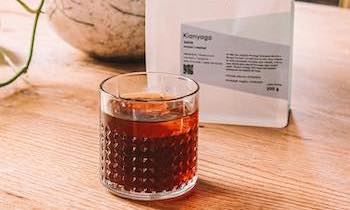 Cold brew
Not only is one of the most refreshing drinks a cold brew, but it is also the most sustainable coffee drink. 🙌🏻 Based on the life cycle analysis of cafes, most of the CO2 emissions are caused by the water boiling of the coffee machine, followed by the production and heating of the milk. Cold brew is made by cold soaking, we do not heat it, there is no milk in it 🙂
1850 Ft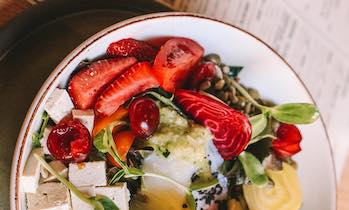 Buddha bowl
Our Buddha bowl is always made with seasonal ingredients, our ever-changing dish. 🥗 It's not a simple salad, it's a bowl that includes all the nutrients you need in a meal. It always comes with some green, some grain and an indispensable source of protein for the body. 🌱
Reggeli is a gastronomic community space.
Our mission is to promote sustainable hospitality, social sensitization, and living in harmony with nature.